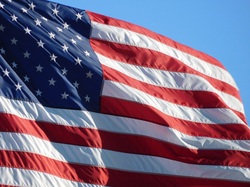 Week 5 is a break week for SRP, to give staff and patrons a chance to refocus, refresh, and get ready for one big push toward the finish line! The library was closed in observance of Independence Day on Monday, July 4. We hope you had a fun, safe, and happy 4th of July! Librarians enjoyed picnics, barbeques, hikes, and even a train ride to Seward with their families.
Stop in the library to pick up your weeks 4 & 5 reading prize, and keep reading!! Friday, July 15 is the last day to sign up for the Summer Reading Program. All reading logs are due on Friday, July 22 if you want to be entered into the grand prize drawings!! Check out the prizes for babies-5th grade here, prizes for 6th-12th grade teens here, and adults here!

Don't stop reading now....the race is almost finished!