A library is not just a building where groups of people come find a book. A library is where individuals socialize, attend free interactive programs, check out materials for relaxation or learning, work on resumes, homework, or recreational projects. In many instances, a visit to the library requires more individual assistance from staff than a simple welcome. Comparing a library to any other business is not a true reflection of a library's function in the community.

Comparisons of similar size Alaska libraries, including the Mat Su Borough Libraries, shows Palmer Library is very competitive when considering our smaller numbers for budget, library size and full-time employees (FTEs). Although Palmer's customer service resources are smaller than similar libraries, it's very competitive in circulation, programs and patron visits. One could say doing more with less applies to the Palmer Library!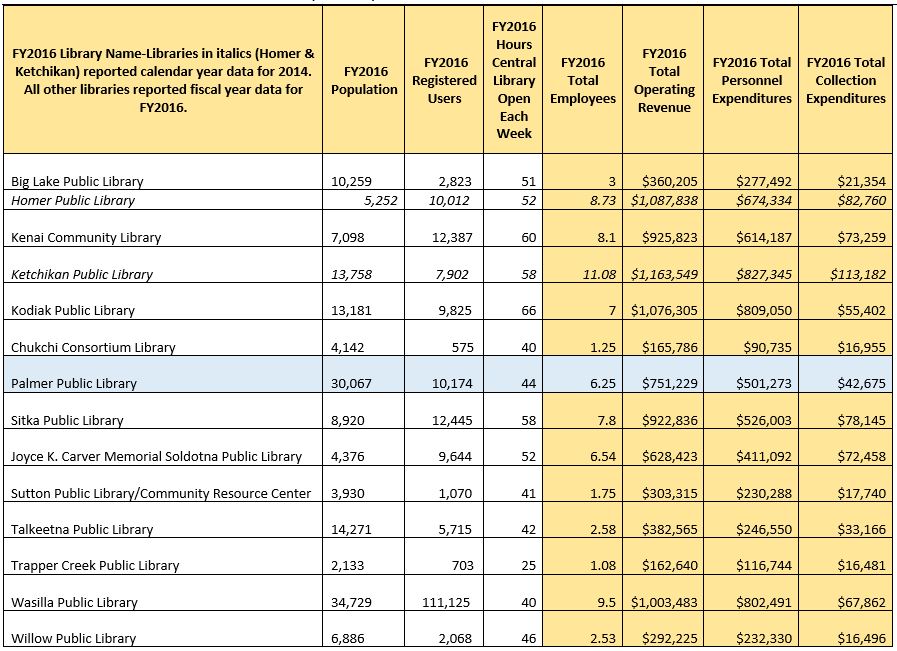 Did you know?...you can now pay library fines online with a credit or debit card through the
card catalog
. Not sure how? Find a tutorial
HERE
.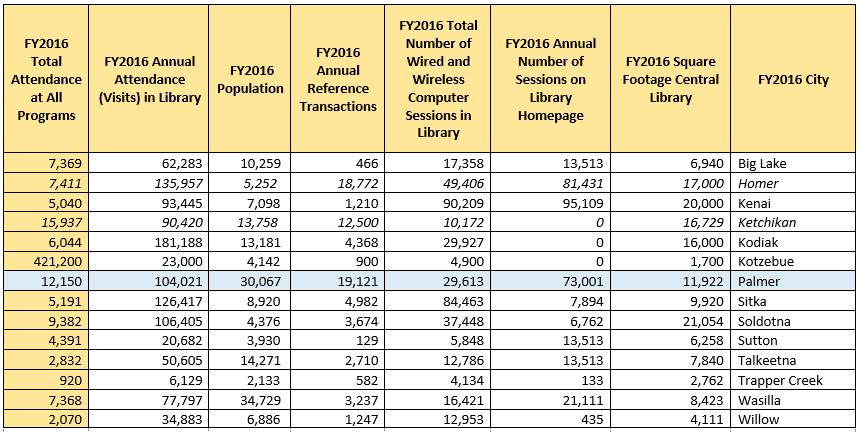 Did you know?...Palmer Library staff undergoes regular customer service training. We can't top other libraries for budget, space, or staff, but we strive to provide the best customer service in the state!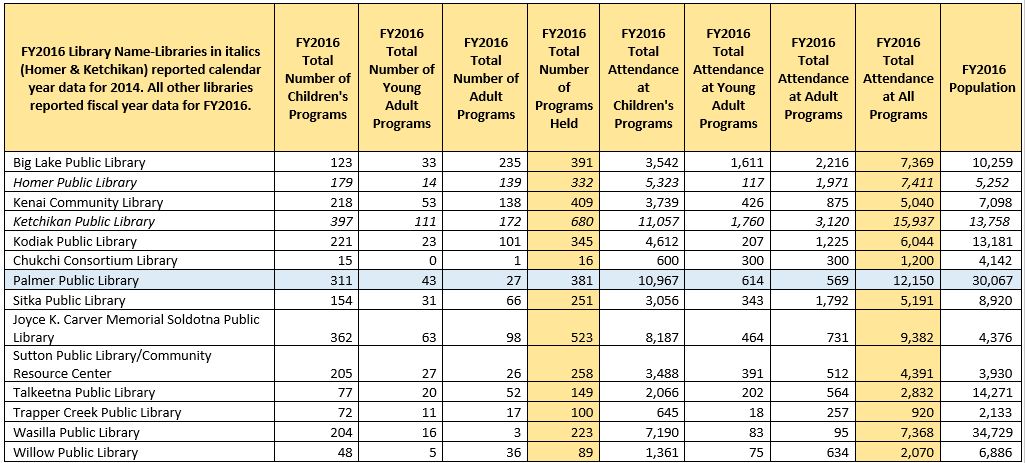 Did you know?...A library card gives you free access to all the materials in the Palmer Library, plus online books and audiobooks, as well as most other library collections in the state, and special requests out of state!
Stop in the Palmer Library today, with your photo ID,
to sign up.
~HD/BS