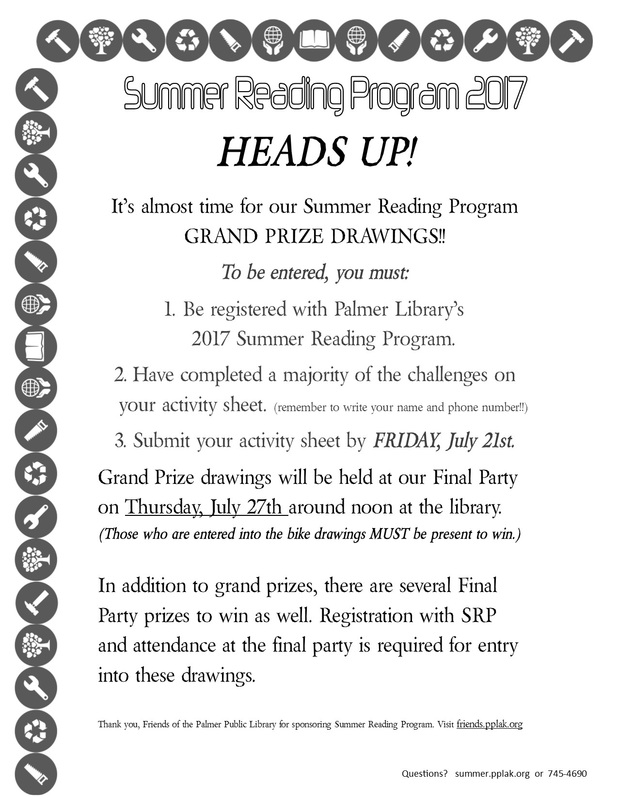 ---
Preschool: Baby Lap Sit on Tuesdays at 10am. Story time (ages 2-5) on Tuesdays at 11am, and reading logs.
K-5: Reading Logs, Programs on Thursday at 11am. (EXCEPT WEDNESDAY JUNE 7)..see the slideshow below, and eScavenger Hunt.
6th grade through Adult: Weekly geocache and reading challenges, Teen Creativity Challenge, & eScavenger Hunt.
EVERYBODY: Final Party on July 27th at 11am!!

---
---
---
SRP 2017 K-5 programs.
Programs are geared toward K-5th grades, however, all ages are welcome to attend. You must be signed up for Palmer Library's Summer Reading Program to attend. All SRP activities are free. The Fun Run and Pet Parade require preregistration to be entered.
Click the slides below to go to our special guest's website.