1. Navigate to the card catalog
HERE
and click "Log In".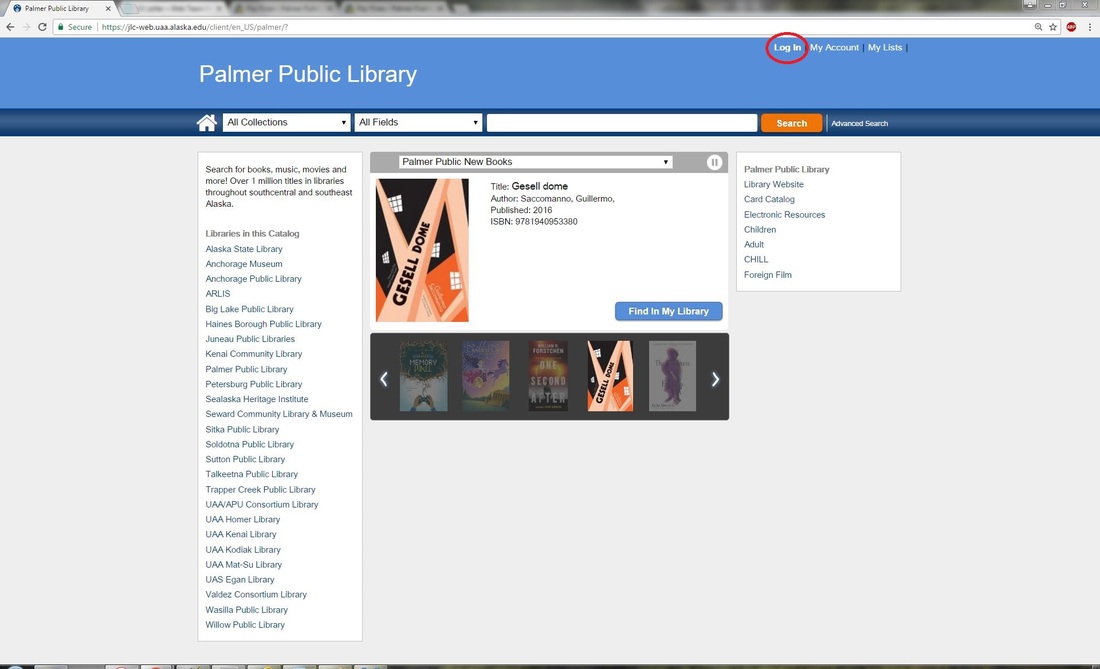 2. Enter your library card number and PIN* as shown below.
*Your PIN is typically the last four digits of the phone number you provided. If you don't remember your PIN, call the library at 907-745-4690 and speak to a staff member.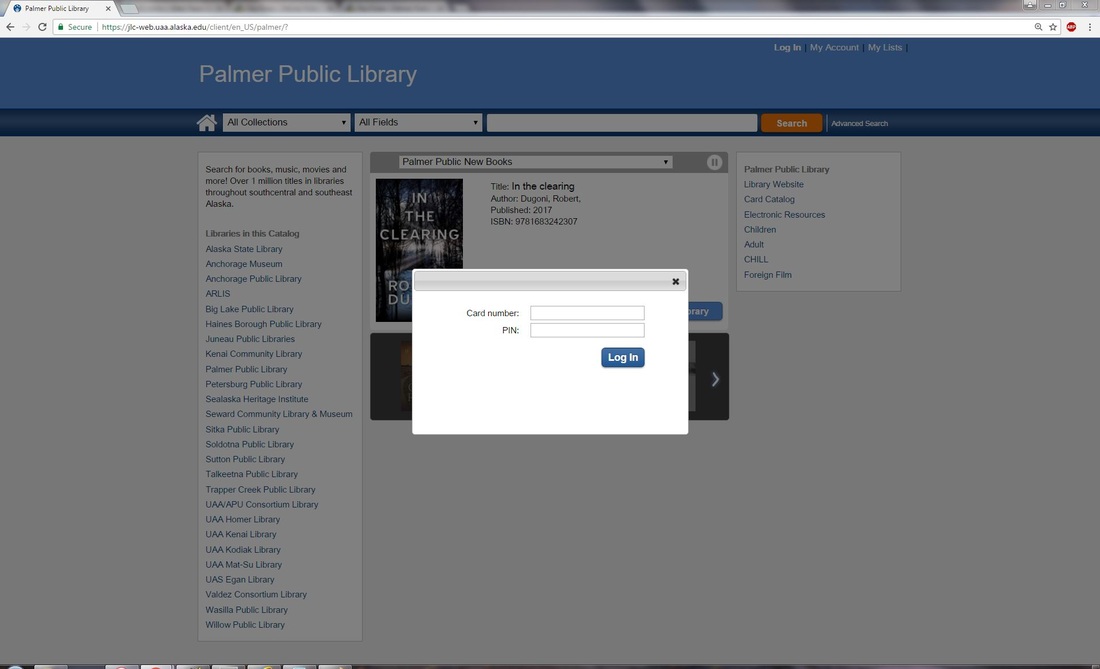 1. If you have already created a reading list as shown
HERE
, click on the search bar and enter a book title. Click "Search". (For more information on how to search the card catalog, please refer to our Search Tutorial
HERE
.)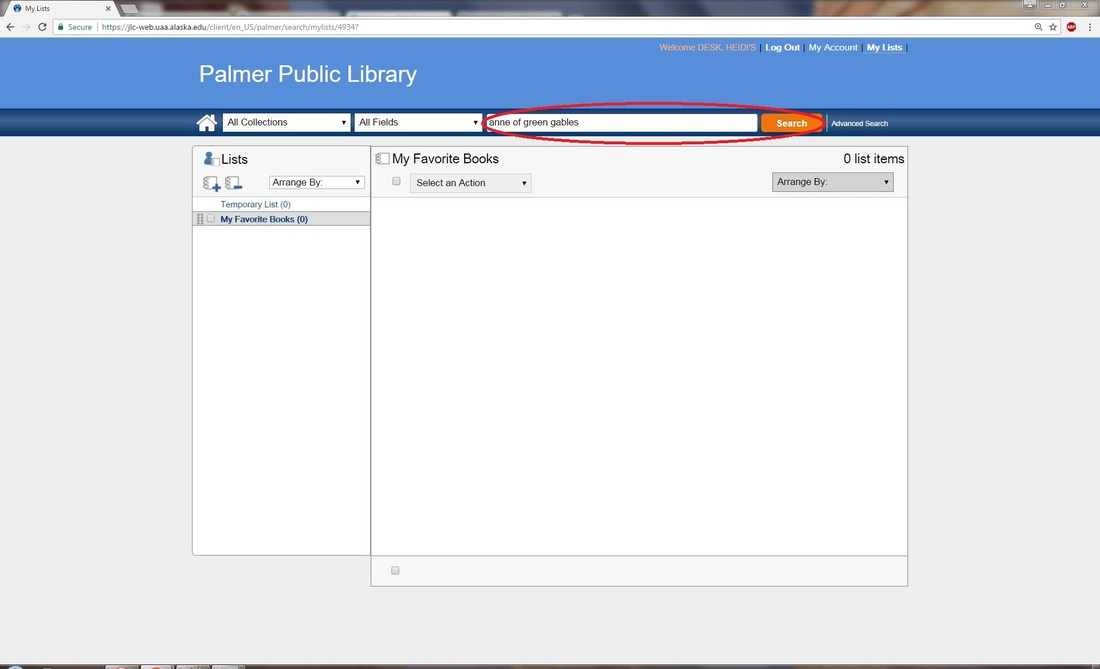 2. Click on the title of the item you'd like to add.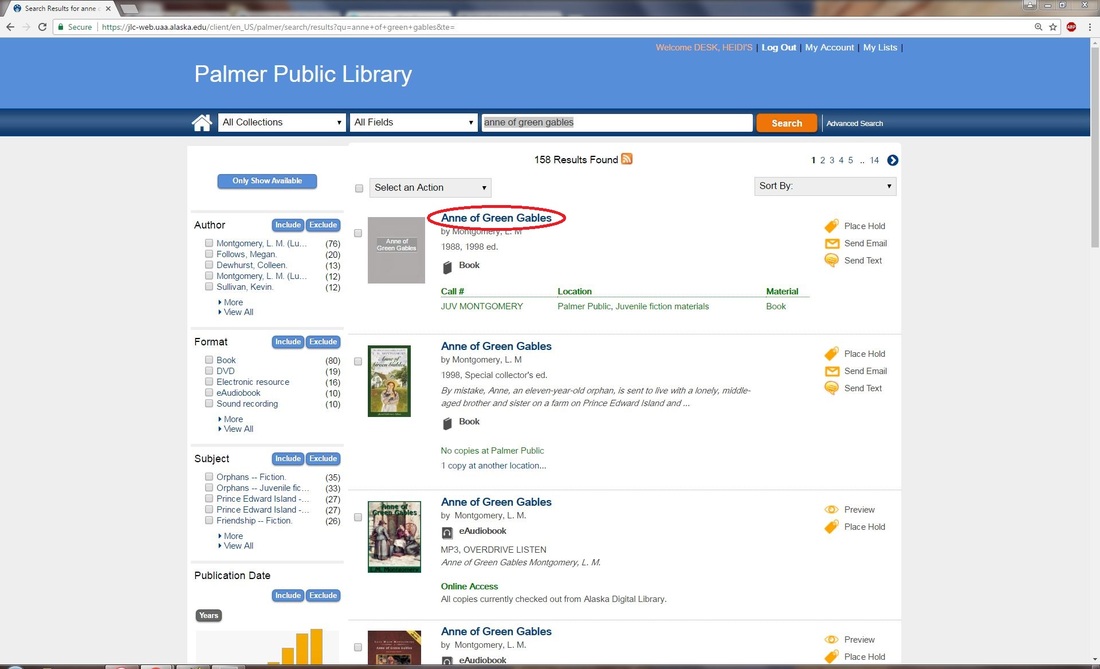 3. Click on "Select an Action".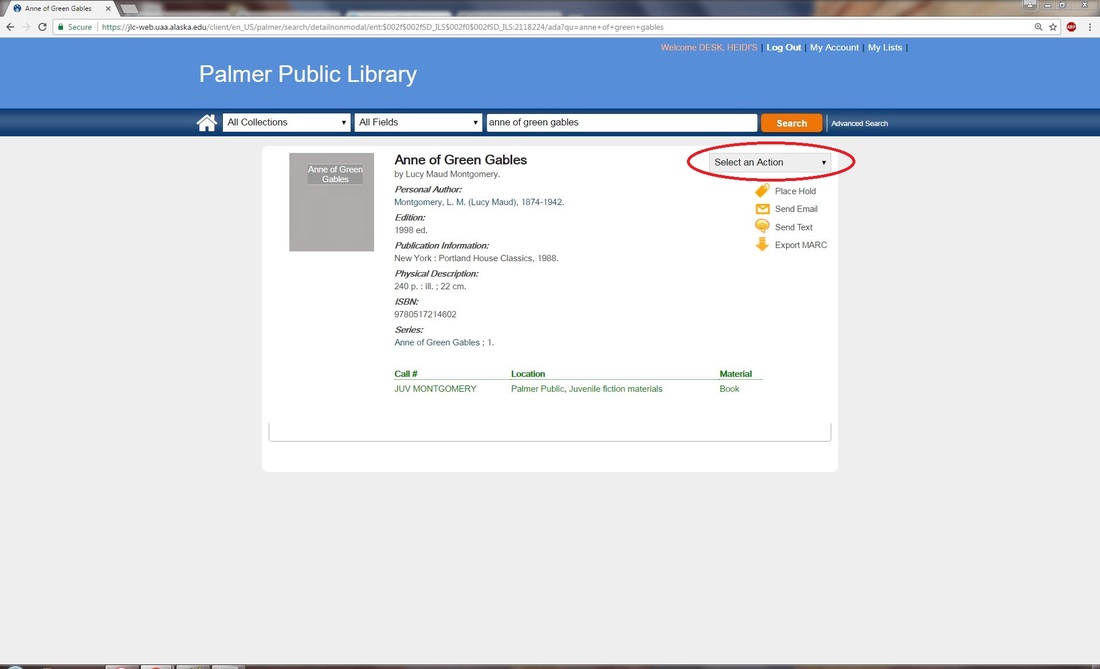 4. Click "Add to My Lists".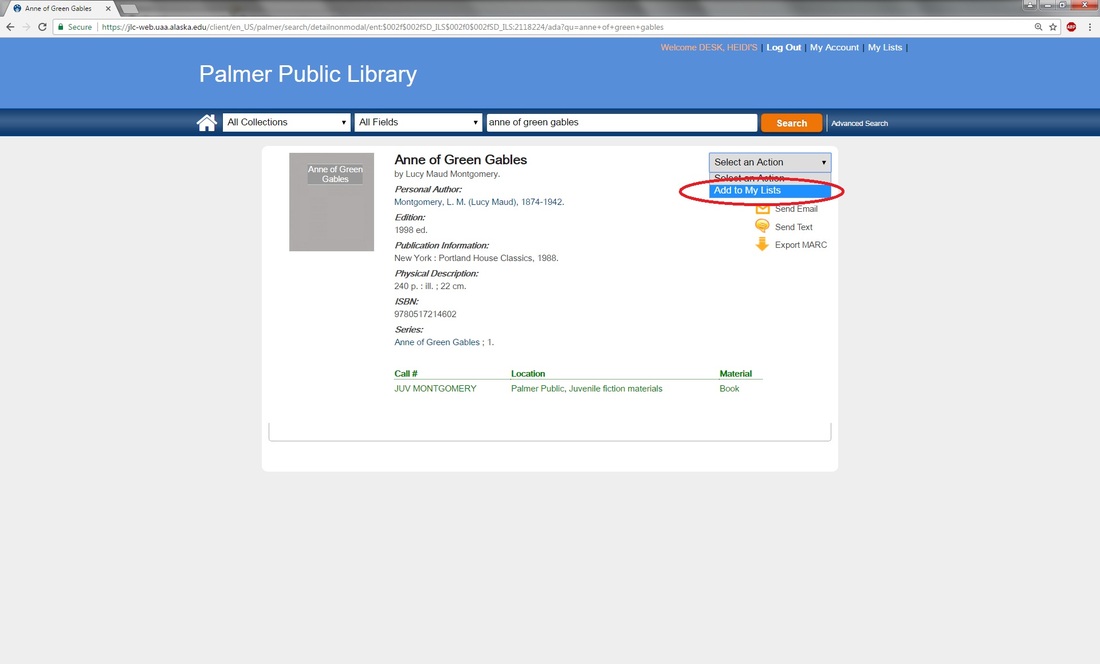 5. Select the list you would like to save your book to and click "Add".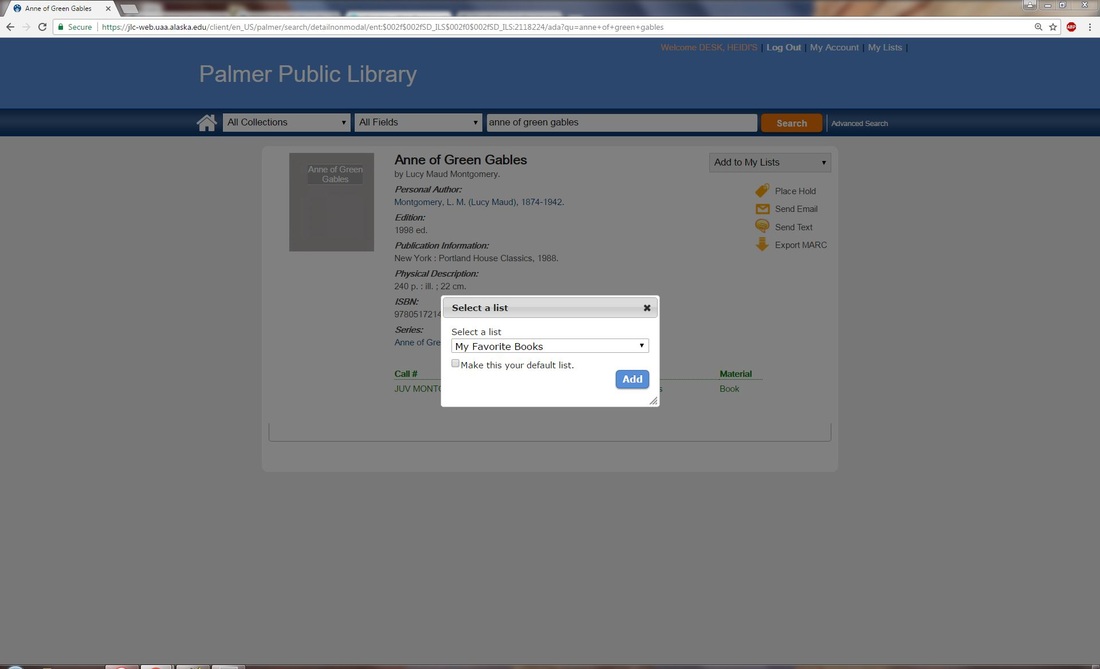 11. Congratulations, you have successfully added a title to your reading list!