1. Navigate to the card catalog
HERE
and click "Log In".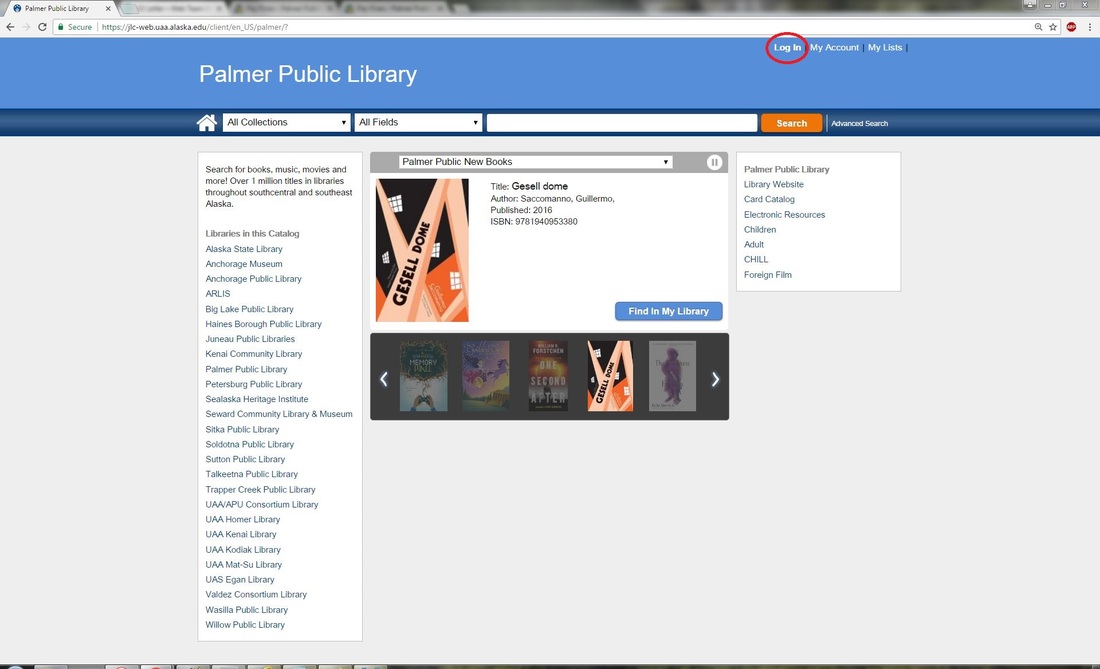 2. Log in using your library card number and PIN* as shown below.
*Your PIN is typically the last four digits of the phone number you provided. If you don't remember your PIN, call the library at 907-745-4690 and speak to a staff member.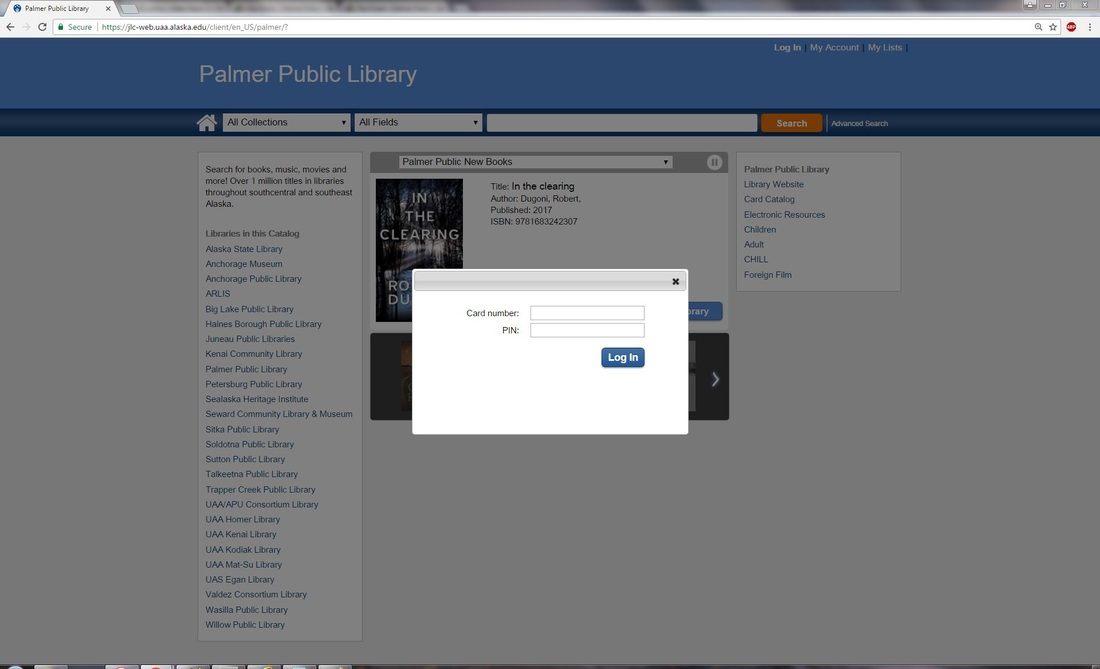 3. Click on "My Lists".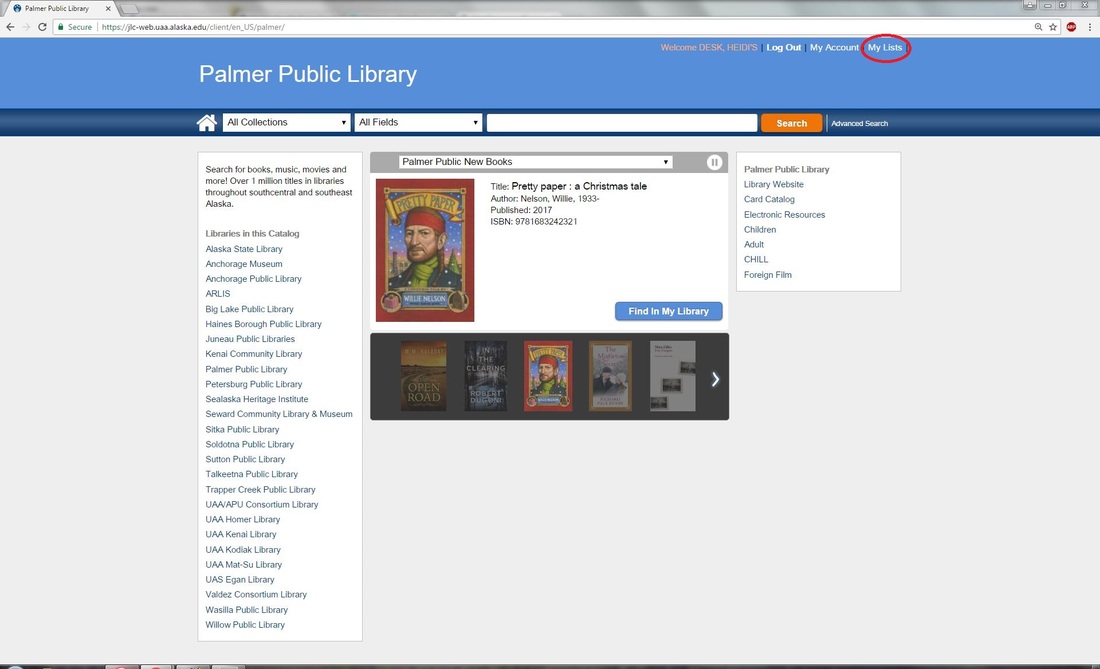 4. Click on a list title.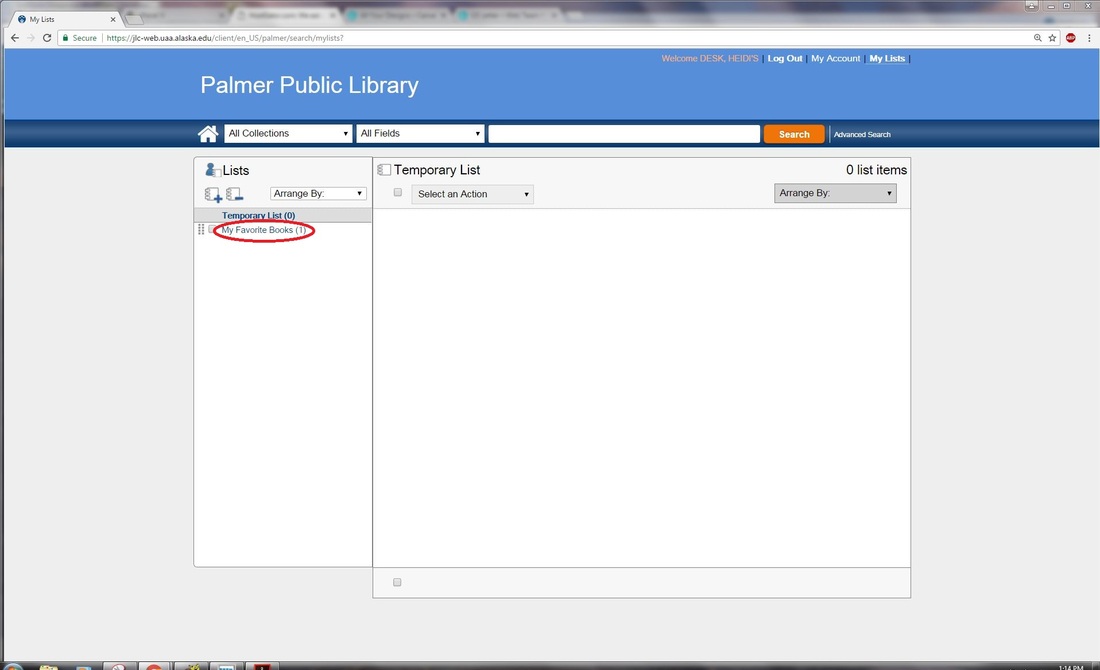 5. Click the check box next to the book(s) you want to delete from your list.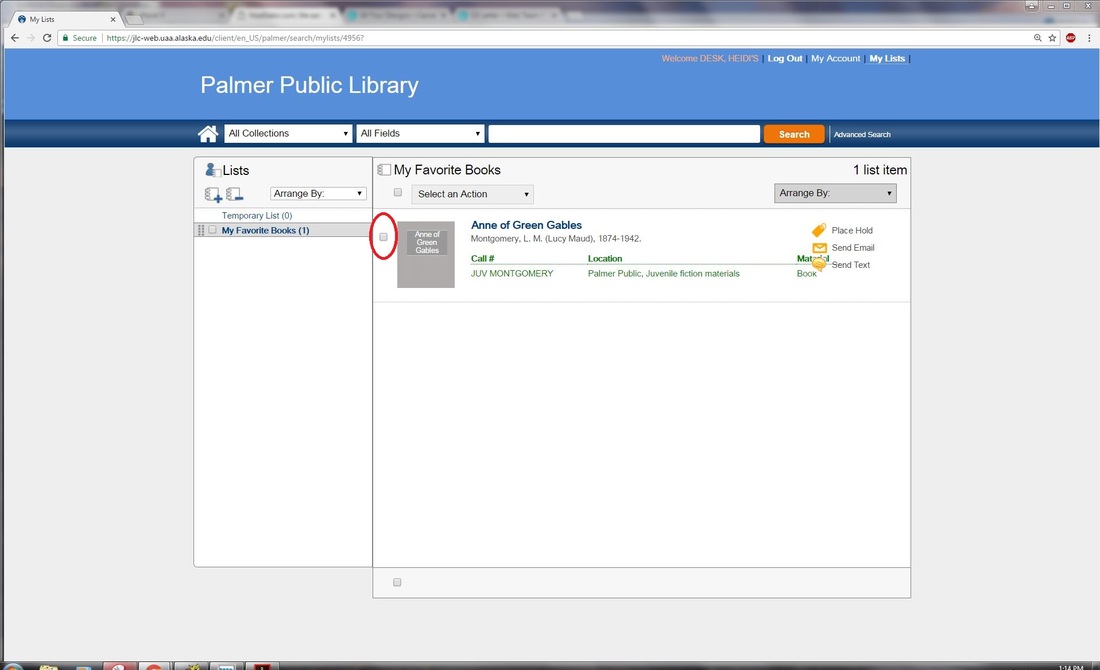 6. Click "Select an Action".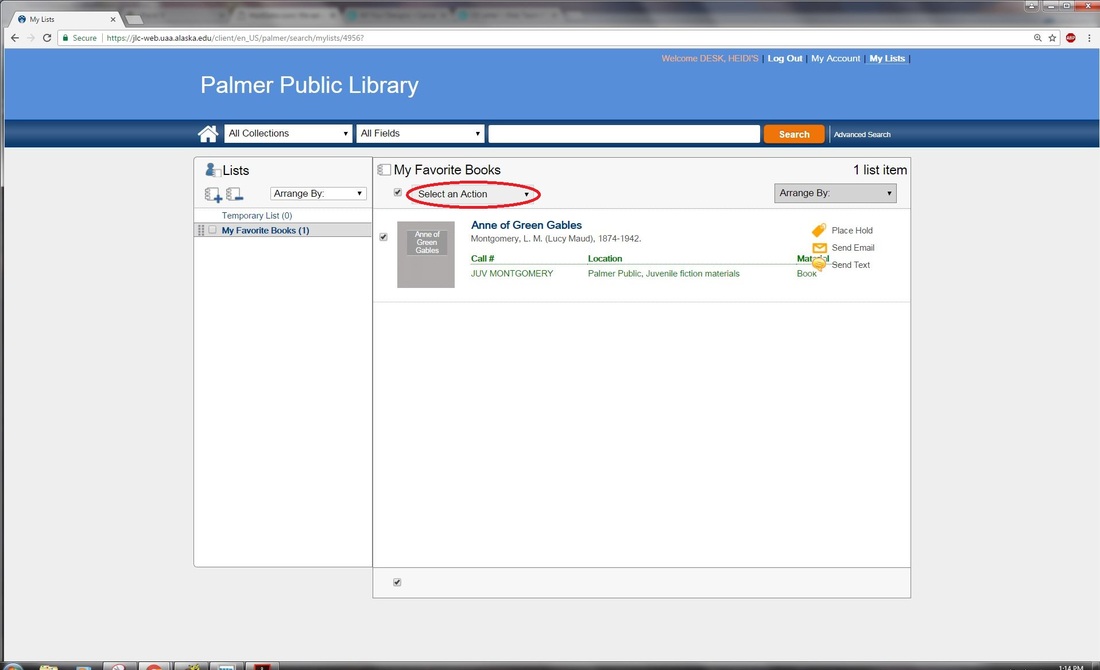 7. Click "Delete Selected".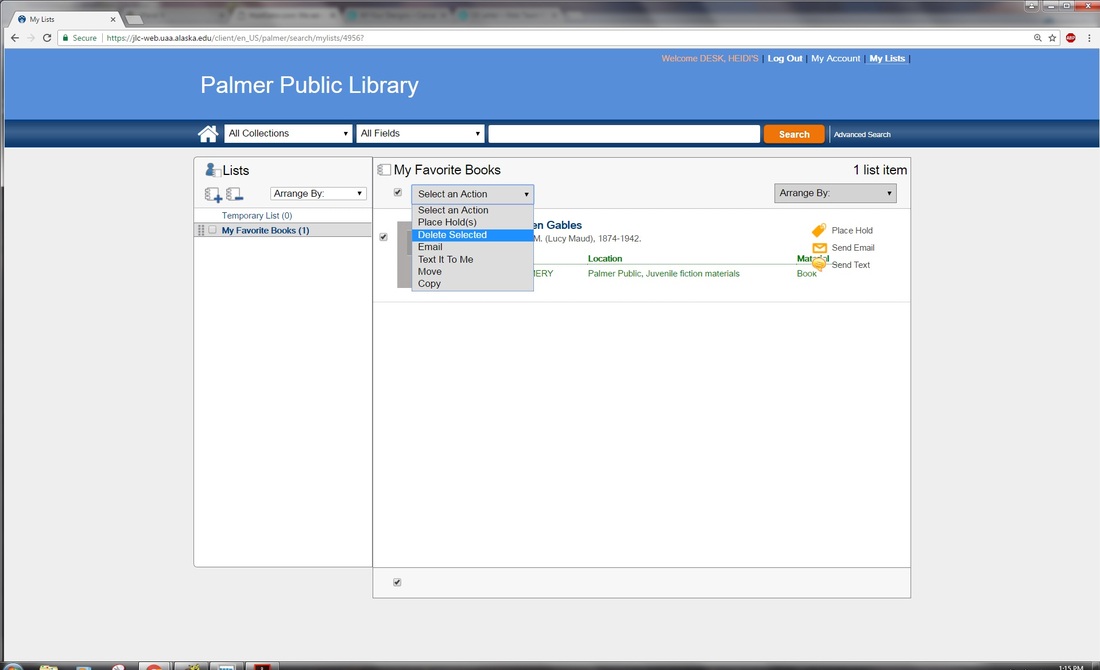 8. Click "Delete".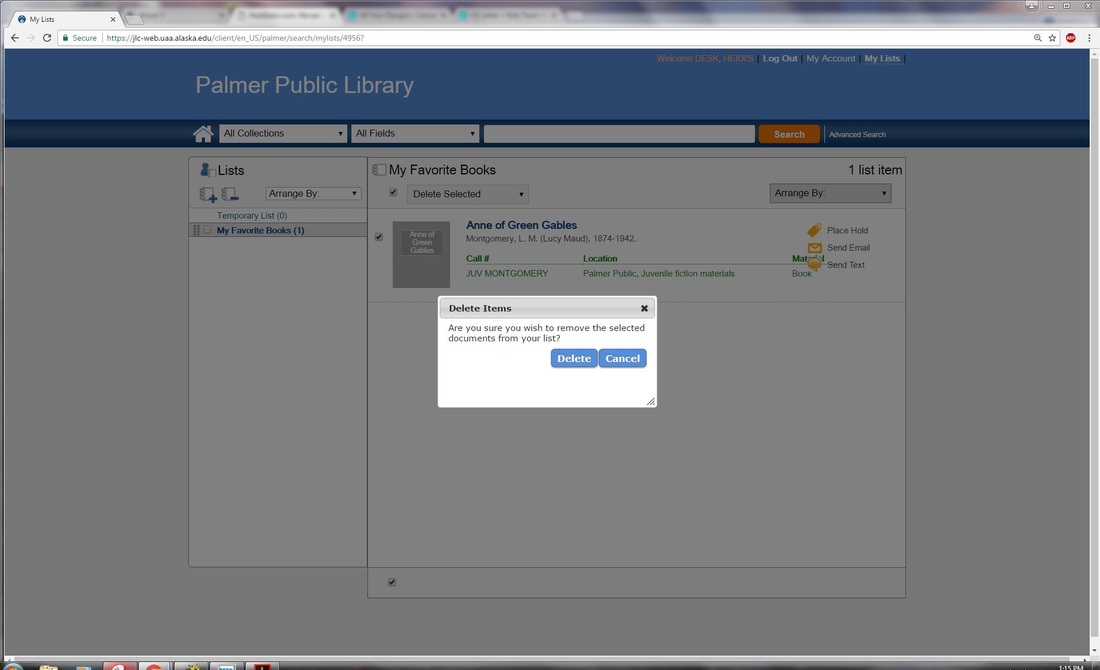 9. Congratulations, you've deleted the book from your reading list.