1. Navigate to the card catalog
HERE
. To limit the search to a specific library, click "All Collections" and select from the drop-down menu.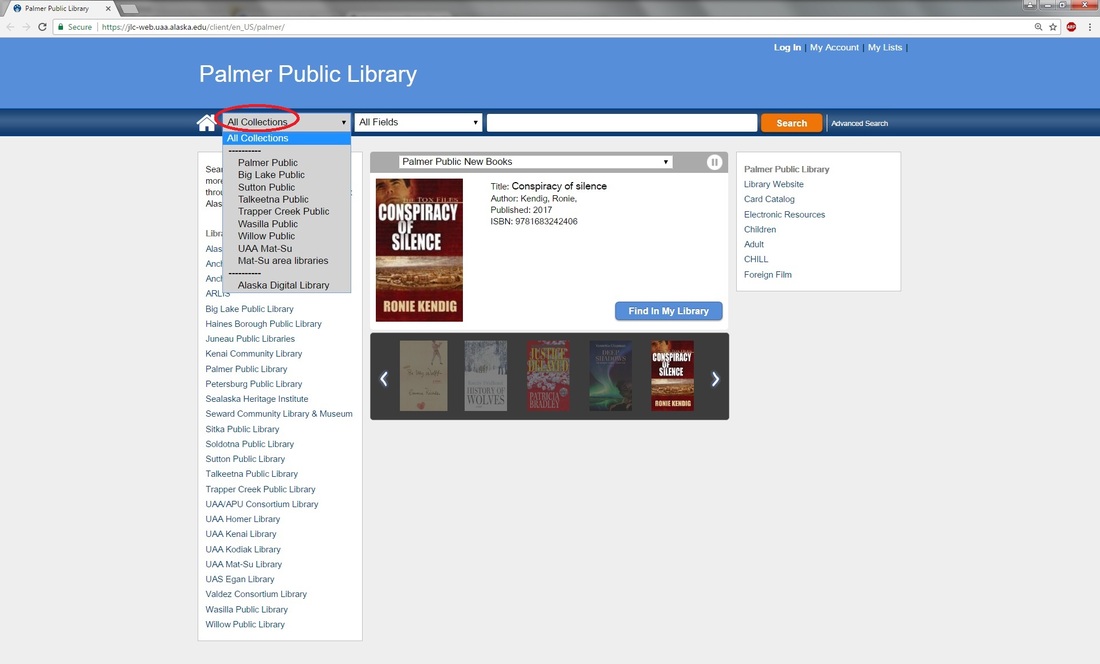 2. To search by Title, Author, Series, Subject, or ISBN number, click "All Fields" and select from the drop-down menu.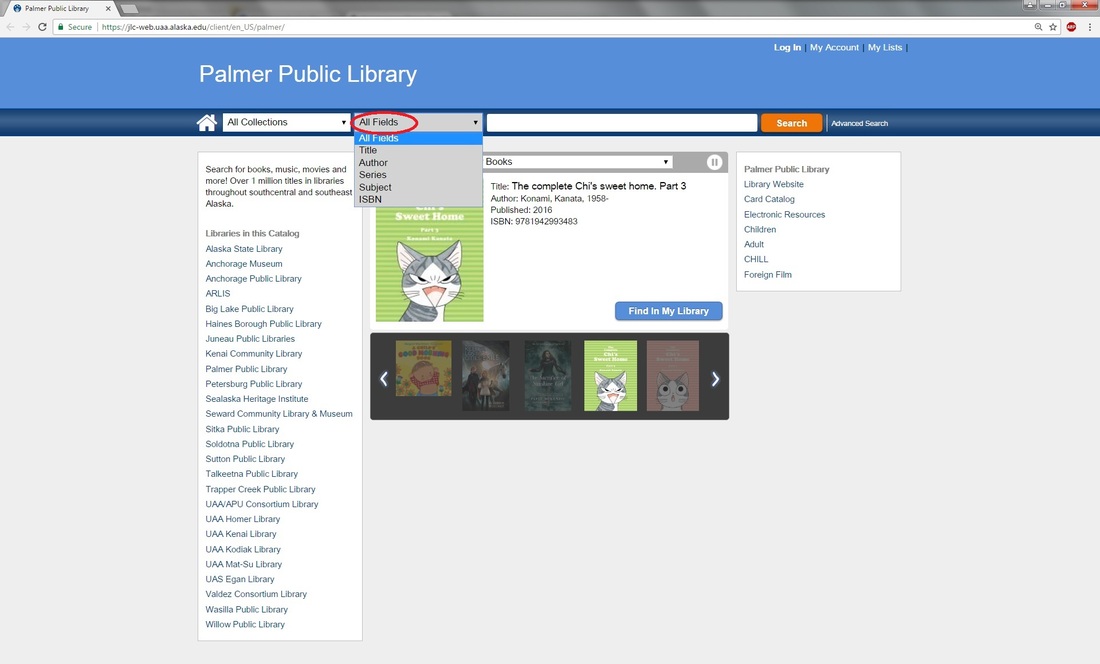 3. In this example "Palmer Public" is selected, and the item is being searched by "Title". This search will show only results that are in the Palmer Public Library collection.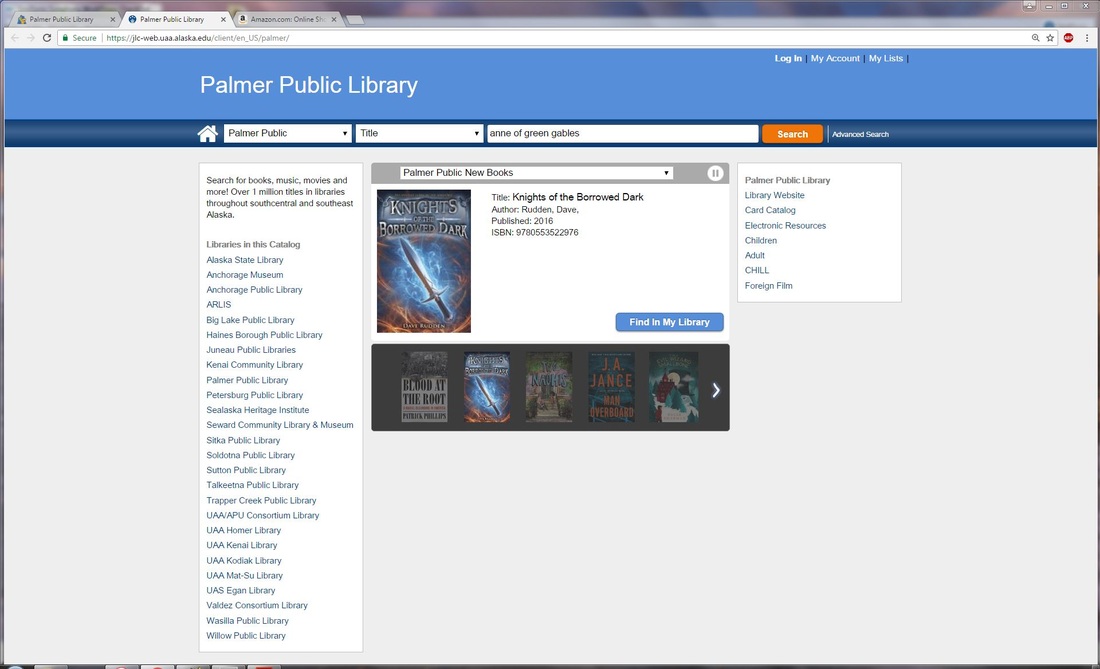 4. You can use the limiters on the left side bar to further limit your search by available titles, author, format, subject, publication date, language and more.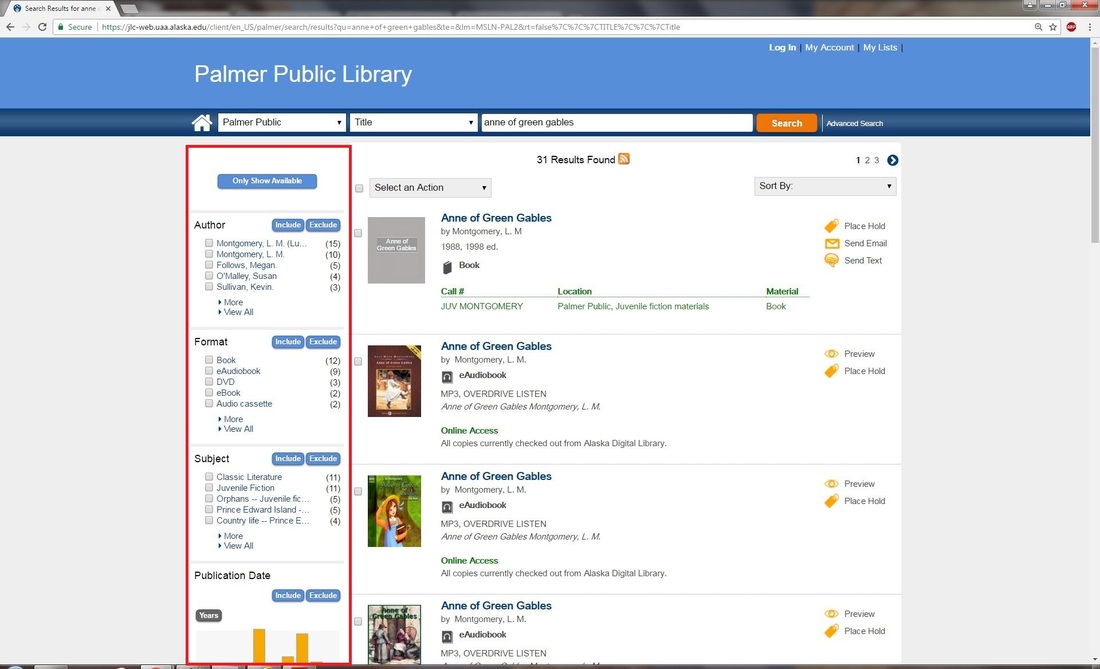 5. For more search options, click on "Advanced Search".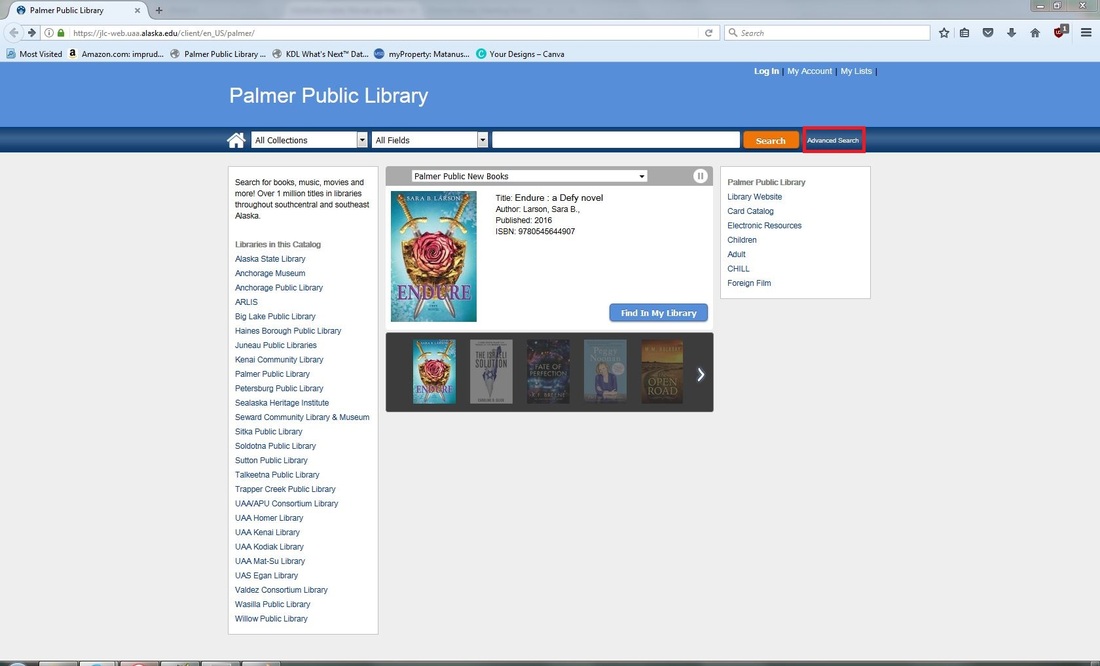 6. To see a library's entire collection of DVDs, books, etc., set the format type, library, and limit to your library of choice.