MAKE A PAYMENT:

1. Access online payments by navigating to the card catalog
HERE
.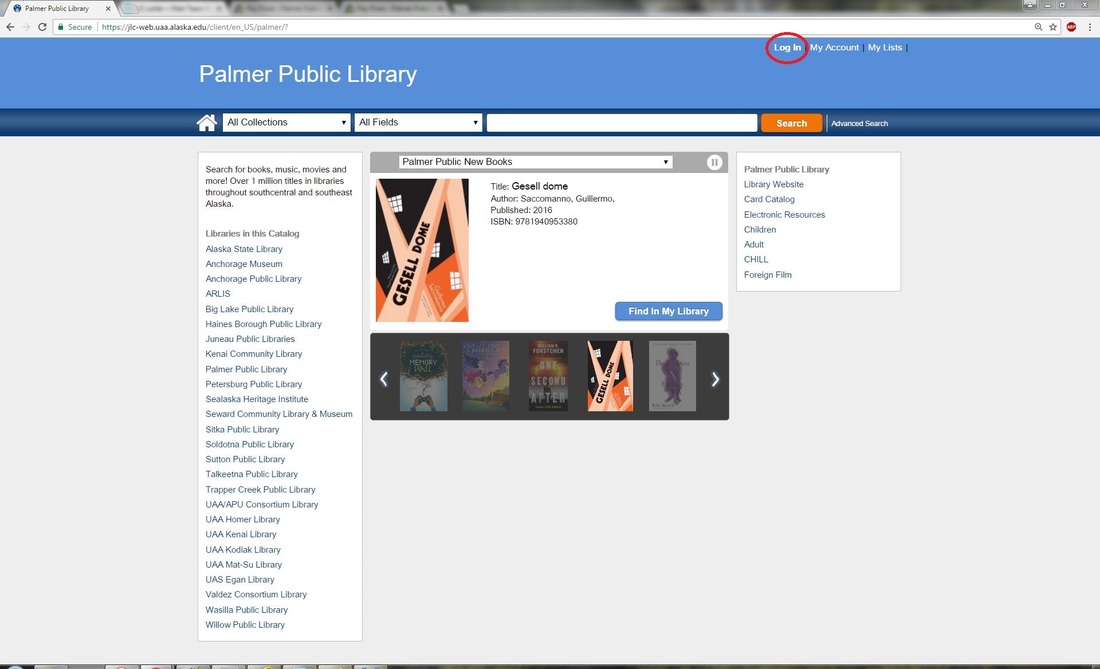 2. Log in using your library card number and PIN* as shown below.
*Your PIN is typically the last four digits of the phone number you provided. If you don't remember your PIN, call the library at 907-745-4690 and speak to a staff member.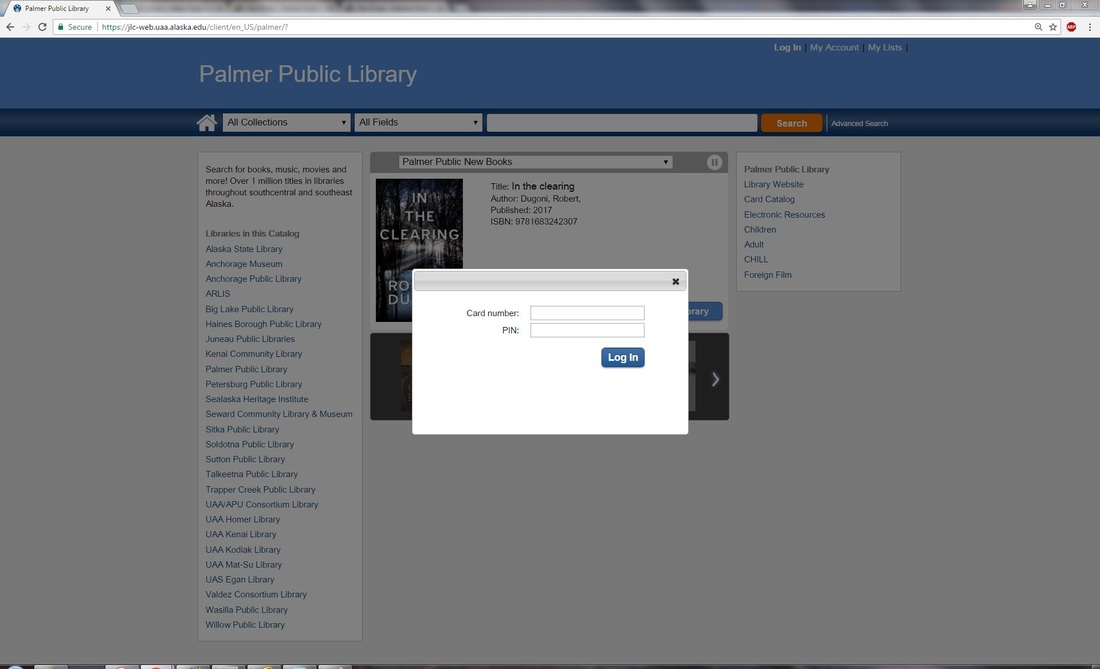 3. Click "My Account".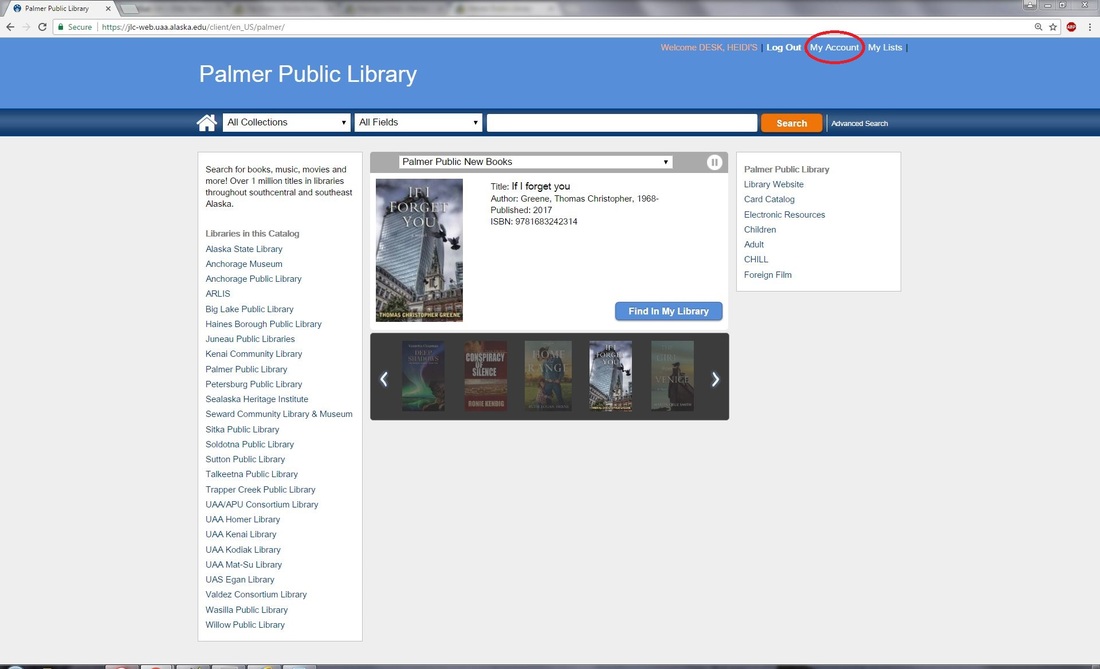 4. Click the "Fines" tab.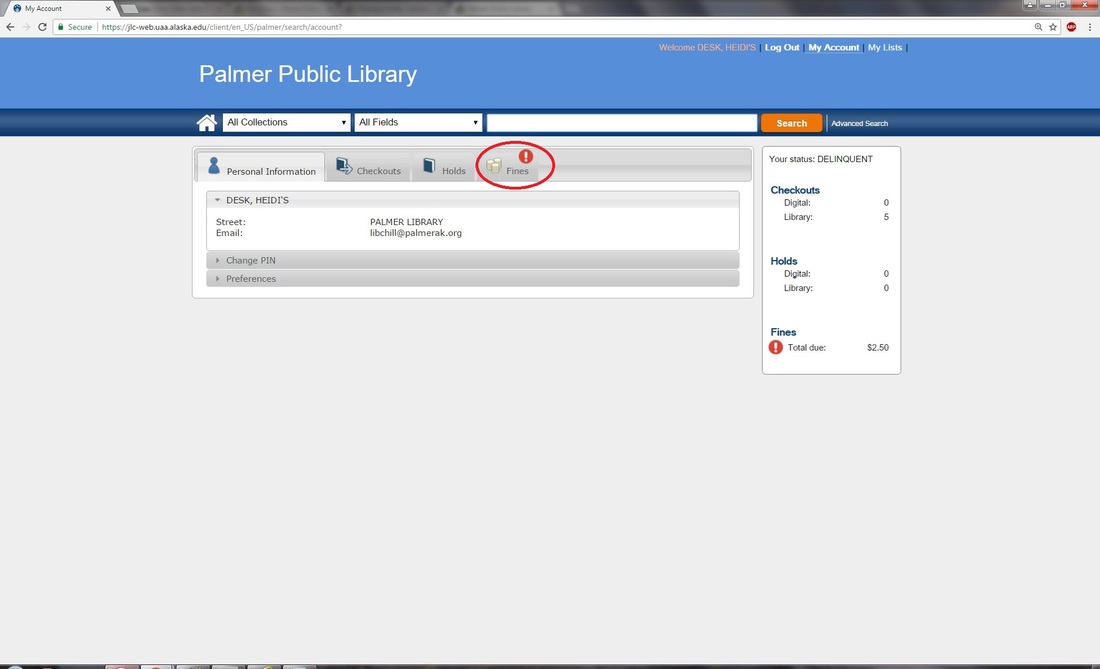 5. Click the blue button to make a payment.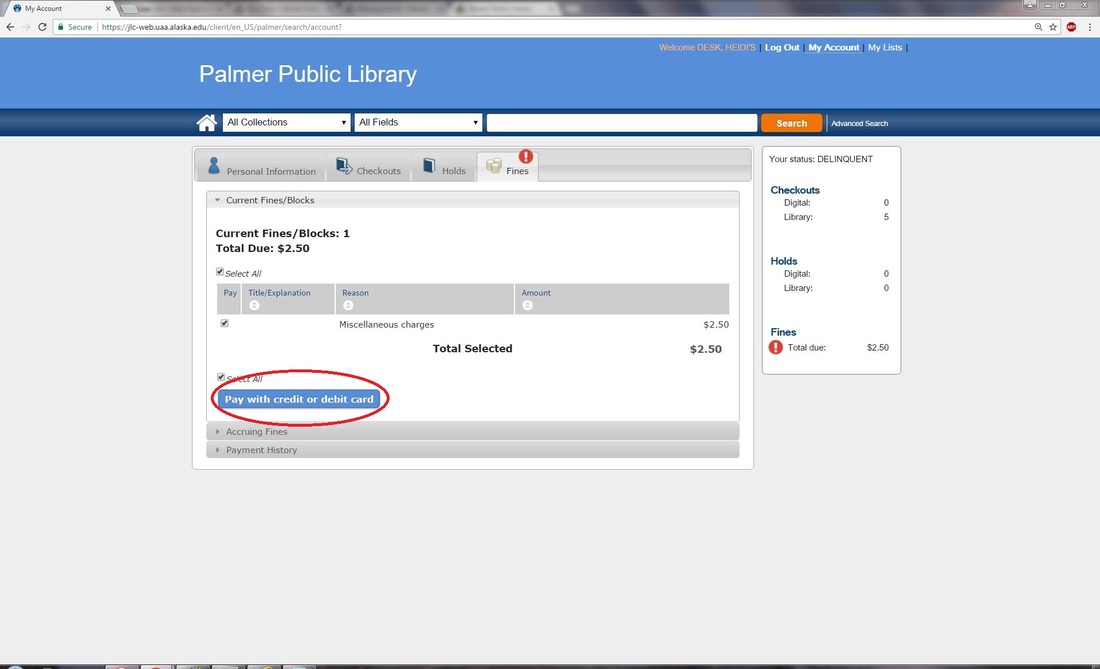 6. Follow the instructions on the Payment Information page.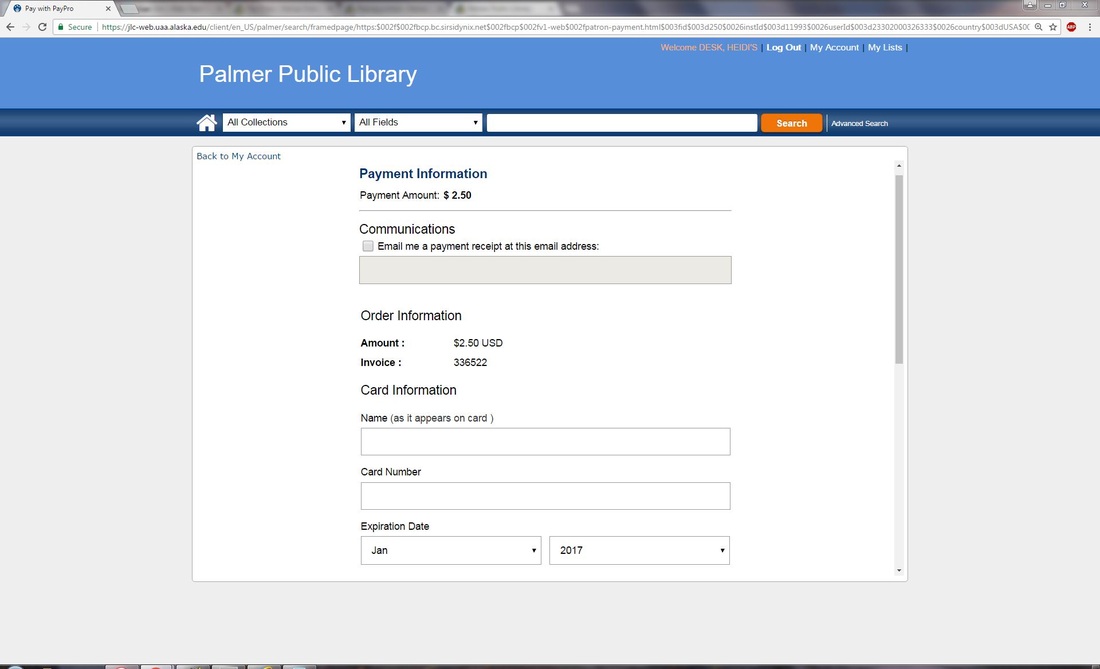 Congratulations, you have successfully paid your fine! The payment will be applied to your account immediately. If you have any questions check our our FAQ page here:
Payment FAQs