MAKE A PAYMENT:

*Access online payments by signing in to the card catalog
HERE
using your library card number, and PIN.
*Your PIN is the last 4 digits of your phone number, unless you changed it. If you don't remember your PIN
call 907-745-4690 and speak to a staff member.
*Click "My Account".
*Click the "Fines" tab.
*Click the blue button to make a payment and follow the instructions.

*All major credit cards, including Discover, American Express, Visa, and Mastercard are accepted.
*Debit cards are accepted.
*The minimum payment is $1.00. If the fine is less than $1.00, please pay cash at the library.
*Partial payments are accepted. Check the boxes next to the items you wish to pay for. The total amount must be $1.00 or more.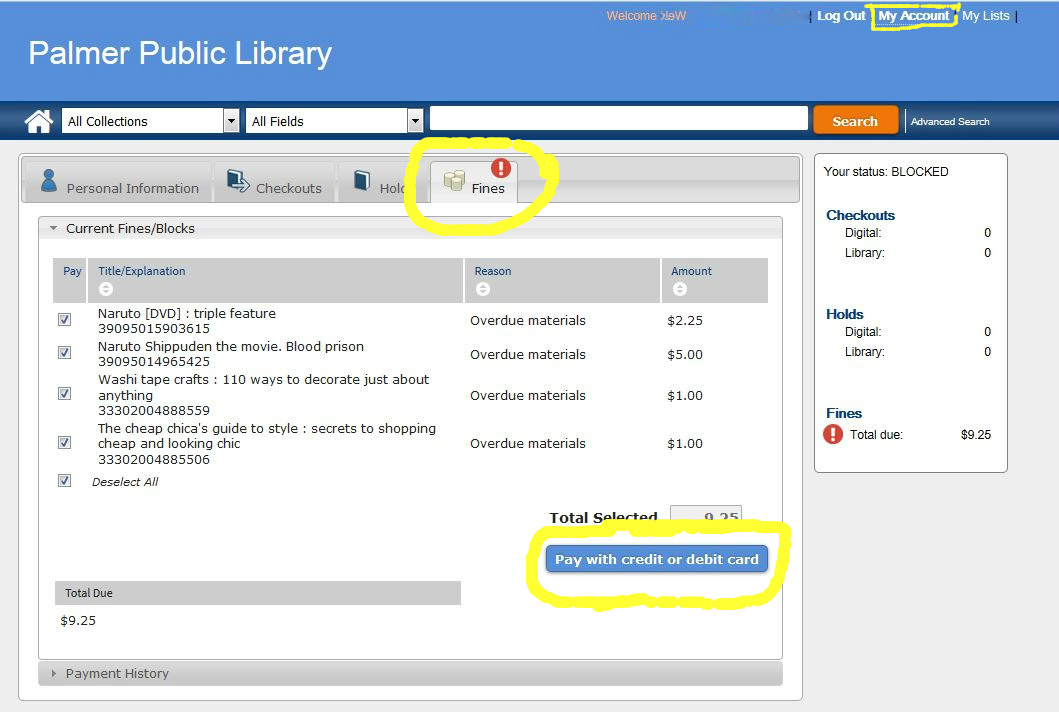 Security:

We take security and privacy very seriously. Card payments are encrypted and protected using the most advanced technology available.
ProPay is the company processing card payments. Find out more about the company
HERE
.
ProPay exceeds PCI DSS security standards using its product ProtectPay. Find out more about ProtectPay
HERE
.
There are several white papers about ProtectPay at the bottom of
this site
.