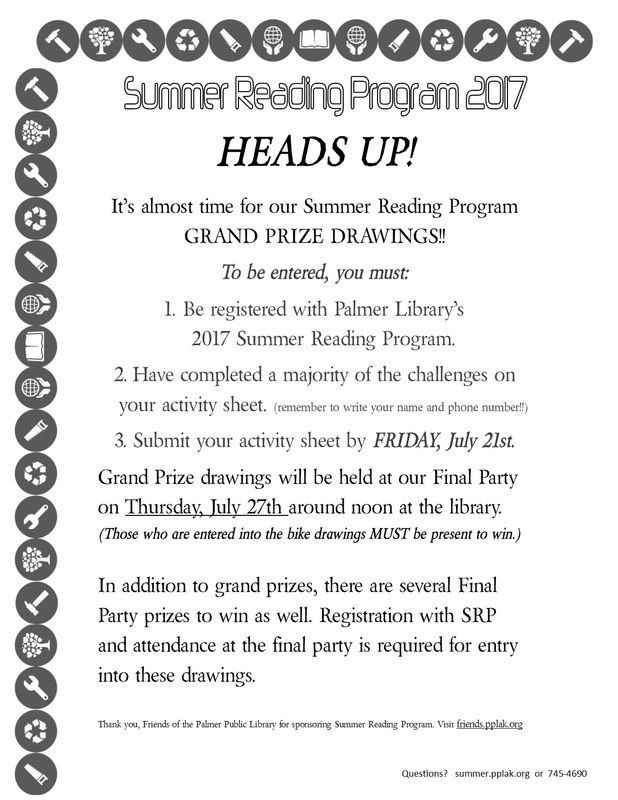 Registration for Summer Reading Program is CLOSED.
We have 3 activity categories to choose from this year:
Reading Log: Suggested for younger readers, ages 0 through elementary
Geocache Challenge: For all ages
Reading Challenge:
Suggested for middle school through adult
(You may participate in more than one activity
.)
Bonus Activities!
Teen Creative Challenge:
For teens age 13-18
eScavenger Hunt: For ages 5 and up


Registration is in person only! You cannot register online or by phone.
Registration closes, and r
eading & geocache logs must be turned in to the Palmer Library by 2pm on July 21 to be eligible for the grand prize drawings.

---
Palmer Library Hours:
Monday: 10am to 8pm
Tuesday: 10am to 6pm
Wednesday: 10am to 8pm
Thursday: 10am to 6pm
Friday: 10am to 2pm
Saturday: 10am to 2pm
745-4690