Activities for 6th to 8th grade:
Friday, October 23rd from 6-8pm: FRIGHT NIGHT
Come in costume and bring your favorite scary story to read/share.

Registration REQUIRED! Call 745-4690 to register.

Friday, November 20th from 6-8pm: Middle School pizza and movie night (movie title yet to be determined).
Tuesday, December 29th (TENTATIVE!!) at 11am: Owl Pellet Dissection with Eagle River Nature Center.

---
CHILL for Ages 15+ We meet every 4th Saturday, from 6-8pm, and offer free interactive workshops on various aspects of American and Japanese pop culture, costuming, anime & manga, gaming and more.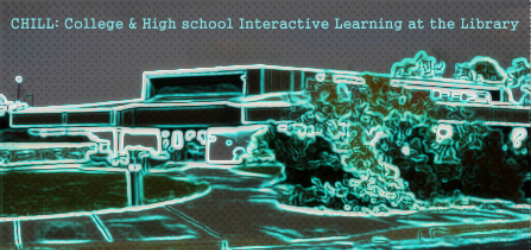 Please note: CHILL is canceled for September because we'll all be at SenshiCon in Anchorage!!
Join us again on October 24 at 6pm, for our Murder Mystery Masquerade!
---
Looking for something to read in the Young Adult section?
Find our reading recommendations below, or the printable pdf
here!
The Lexile number and average grade level are listed for those who need to find books to fit specific parameters. By no means does this mean you have to read at your current grade level.
We have a lot of adults who enjoy the books in our YA section too!
(Wondering what the Lexile number is for? Find out more about it
here.
)
If the book is part of a series, the title of the FIRST book is listed, as well as the name of the series. Look up the rest of the book titles in the series using our electronic resources: KDL-What's Next, or Novelist! Check out our Novelist video tutorial too.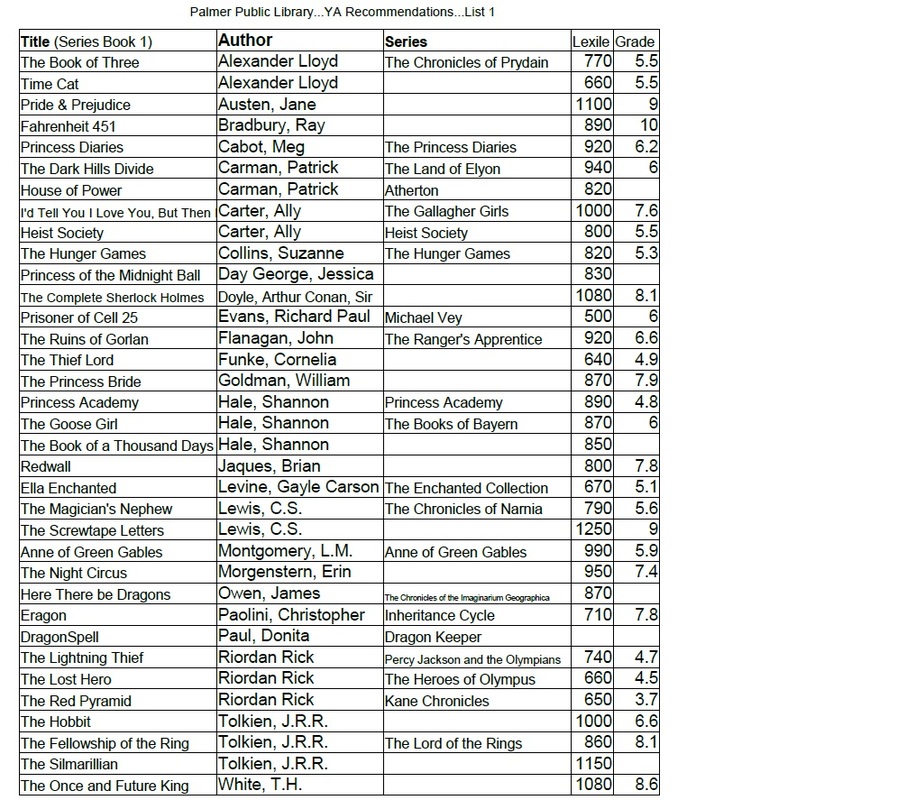 ---
YA Books that are in the works for movies. Read them now, before they fly off the shelves!!

The 5th Wave by Rick (Richard) Yancy

Miss Peregrine's Home for Peculiar Children by Ransom Riggs (Tim Burton will be directing this…should be creepy/cool!)

Daughter of Smoke & Bone by Laini Taylor

The Immortal Rules by Julie Kagawa

Legend by Marie Lu

Monument 14 by Emmy Laybourne

Red Rising by Pierce Brown

Shadow and Bone by Lee Bardugo

An Ember in the Ashes by Sabaa Tahir


---
Electronic Resources for Teens
Live HomeWork Help

: Get free live homework help! This is available to Alaskan students in grades K-12 and intro-level college students, seven days a week from noon until 2am Alaska Time. (That's right! Two in the morning. Everyone's favorite time to do schoolwork.)

(To read some user feedback, click

here

.)

---

Teen Health and Wellness

: This is an interactive site written by professionals and teens themselves. It is for teens, parents of teens, teachers, etc., and can be translated into 50+ languages. This is designed for self-help, but all of the articles have bibliographical information to make it easy to use them for research. You can download the

mobile app here

.

---

SLED:

Sled is a free resource for all Alaskans. Find tools for studying, learning foreign languages, test prep, fixing cars, and much more. You can also access Alaska's Digital Archives.

---

---

---

---
---
Khanacademy

--comprehensive math videos, for elementary through college

Duolingo

--an interactive, game-style language learning site